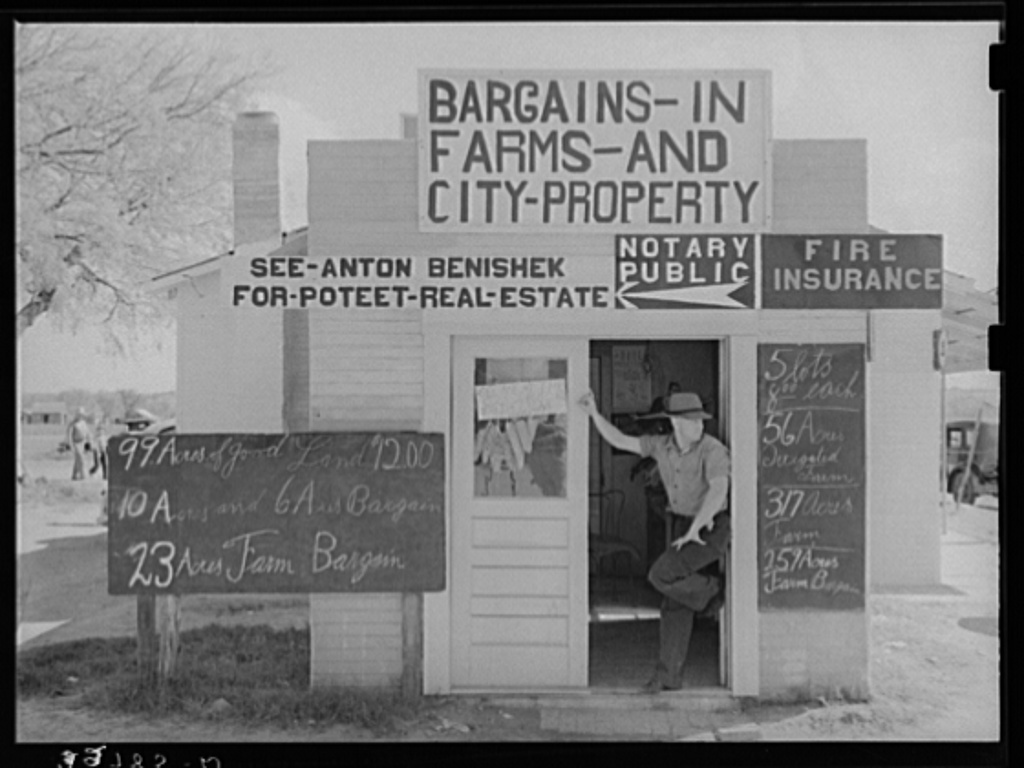 Owning, Managing, and Supervising a Real Estate Office
Post last updated: Oct 10, 2022
Owning, Managing, and Supervising a Real Estate Office
Intended Learning Outcomes
Describe what considerations are involved in developing a business plan and what types of initial start-up costs are involved in opening a real estate business
Describe factors to consider when projecting income and expenses of a real estate business and list typical fixed and variable expenses incurred by a real estate business
Compare the advantages of purchasing a franchise versus remaining an independent broker
Distinguish between cash basis accounting and accrual basis accounting
Understand I.R.S. treatment concerning employees versus independent contractors
Describe considerations when hiring sales managers, personal assistants, and recruiting salespersons
Understand the equal employment opportunity laws and ADA requirements regarding hiring personnel
Describe the considerations regarding the development of employment agreements, including the various commission structure plans and what fees and payments typically are deducted from the salesperson's commission
List important topics to include in a training program for sales associates and what should be included in a policy and procedures manual
If you are changing roles from sales to broker/manager of your own real estate company, you have to be prepared to meet new personal challenges. Whether you have been planning all along to open a brokerage or the opportunity simply happened, there will be changes in the transition. These changes include being realistic about the new role that you will be assuming, determining if you are suited for the job, being realistic about the financial obligations when opening a brokerage with this new position of authority, and determining if you can delegate responsibilities to others.
Another important question that needs to be considered is whether you will only manage, will you continue to sell, or will you do both? Many new brokers find themselves in the position of having to continue to sell real estate in order to pay the overhead of the business. Some sales associates will have a problem with a broker who directly competes with them. These questions and more will be addressed in an overall business plan.
Developing A BUSINESS PLAN is not an easy task. It requires considerable thought and a full understanding of basic business principles. Many successful sales associates decide to open a real estate business with little or no formal training. The most difficult part of opening a new office is transitioning from selling real estate to managing others who will be selling real estate. Few sales associates make good managers. Perhaps before opening a new brokerage, the successful sales associate should consider managing someone else's operation before deciding.
A realistic business plan must first start with a mission which is the overall purpose of the business. The "mission statement" establishes what the business does and what is expected in the future. The purpose of the business, then, must be supported with goals, both short-term and long-term. Goals must be identifiable, measurable, and attainable and must have a timeline for completion. The business plan has to have a strategy or methodology that will be used to achieve those goals. A solid business plan should have a backup or contingency plan. If plan "A" fails, then go to plan "B." finally, a realistic business plan must be reviewed on a regular basis. Reviewing your plan will allow the broker to be flexible and respond to change without losing focus on the overall purpose of the business.
A well-developed business plan will provide direction and ensure the proper steps necessary to achieve the objectives of the business. The business plan must consider the cash needed to get started, develop a workable budget, and the steps involved in recruiting and training associates.
Anyone considering opening a real estate company should first research not only the start-up costs but the monthly expenditures that will be required to stay in business. Starting and operating a real estate office requires a substantial up-front investment. The amount required depends on the brokerage operation itself. To be comfortable, a person should have access to approximately $50,000 for startup costs, depending on the size of the brokerage. In addition, a good relationship with a bank would certainly be in order. In the initial start-up phase, a broker needs to prepare for at least four to six months of out-of-pocket expenses before the business stabilizes with a consistent cash flow. A good rule of thumb is that for every sales associate, the broker should expect to pay approximately $2,000 in overhead each month. This cost will obviously vary depending on the area of the state and the scope of the business.
It is important that a broker consult an accountant before getting started. A broker should never take on the task of bookkeeping and dealing with income taxes without help from a professional. A good accountant will not only be invaluable for income tax purposes but can also assist in setting up the broker's operating account and escrow account if necessary. Hiring a person who is qualified for this task is certainly money well spent.
Consulting a business attorney is also important to a broker's success. An attorney can assist in determining the proper type of business entity that should be formed that will provide the best legal protection and the greatest tax benefits. A broker should also be mindful that disputes and litigation are part of the real estate business. Regardless of who is right or wrong, litigation can be costly. A good real estate attorney is a necessary part of any business endeavor.
The office is the broker's place of business. It should establish an image that reflects success and professionalism. Every real estate business is in direct competition with other brokerage operations in the area. Therefore, several things must be considered before making a decision. Location, size, target market, and layout are important issues for a broker to consider.
While choosing a good location, the broker will consider whether to lease space or purchase. Both are acceptable, but the choice will depend on the broker's financial capabilities and business philosophy.
Buying an office building will require a substantial investment of down payment and closing costs. Still, over time the broker will not only have the pride of ownership but will build equity that is all part of the wealth-building attitude of the real estate industry. Many brokers build a facility that is tailored to their current needs and future goals. This allows the broker to customize his or her facility to provide the best business environment. Other brokers purchase existing buildings and remodel them to produce the same outcome. Regardless, the right building in the right location is hard to beat.
If, on the other hand, the broker chooses to lease space, it might very well be that the cash otherwise spent on buying may be better spent on becoming established in the market. Lease payments are considered an operating expense and are fully deductible from the broker's taxable income. In addition, it will give the broker time to determine if that particular location is right for the future.
The initial cash outlay will consist of a security deposit and perhaps the last month's lease payment in advance. The broker may also spend money upgrading the facility to meet certain operational requirements. Many successful brokers are located in strip shopping centers. These facilities provide large parking areas that are lighted for convenience and safety, open space for layout flexibility, and lots of drive-by shoppers. Other brokers prefer office buildings or complexes for easy maintenance and good location.
Once the broker has decided on the right location, there are other start-up costs that must be considered. Office equipment such as telephone systems, computers, and copy machines must be purchased or leased with the size and scope of the business in mind. Inadequate equipment can hamper a brokerage operation from maximizing its full potential.
Client's and customer's first impressions will be lasting ones. People like to do business with people who are successful. A nicely furnished office will project an image, as well as the degree of success of the business. Whether the broker buys office furniture or leases from one of many office furniture outlets, he or she should take time to choose the right furnishings and appointments.
Real estate signs, lock boxes, and membership in professional organizations, such as the local Association of REALTOR®, will have to be considered as part of the start-up cost of any new brokerage operation. Also, brokers need to plan for the expenses of an overall marketing strategy and advertising budget. Although getting started on a shoestring budget is possible, it is not preferable.
The first step in determining income and expenses is the determination of how big the brokerage company will be, how many staff will be able to be recruited and maintained, the type of clientele served, the area and demographics, and the general market conditions.
Some brokers wish to remain small and only serve a particular clientele, such as sellers only or buyers only. It is important to make sure that the particular niche the broker chooses is legal and not a violation of the equal service portion of the Federal Fair Housing Act.
Some brokers wish to become as large as possible and deal with the challenges of multiple offices and their staff. Whichever way the brokerage company decides to serve, there should be a plan in place which is well thought out and comprehensive.
Careful study should be done into the demographics of the area served. What is the average price of a property sold? How many average days are on the market? If the broker has a good computer system or a programmer, he may want to determine the market share of the brokerage companies currently in business to determine if there is a need for a new brokerage company.
How big should the company be? How much involvement will I have? What are the market demographics in this area? How many days on the market does a property stay? What percent of market share could I have?
Once the prospective brokerage company determines the amount of money needed, it will need to determine where the income sources are. These are the usual sources of income for most brokerage companies:
✔️ Commissions from sales;
✔️ Referral fees from other brokers;
✔️ Property management fees;
✔️ Property ownership rentals;
✔️ Other
In most brokerage companies, the bulk of the income comes from commissions that the sales associates earn. In some cases, the managing brokers also work to sell or list the property. The brokerage company needs to look realistically at the commission "splits" to determine how much the company will really receive in each transaction.
Inbound or outbound referrals make up a much smaller percentage of income for brokerage companies. These occur when a sales associate, usually in another community or state, refers either an outbound seller or an inbound buyer to the brokerage company for a part of the commission dollar. Careful records must be maintained to make sure that only licensed brokers and sales associates are paid in any state.
These fees can be very productive, but they can also be very time-consuming for brokerage management. Careful attention to detail is critical for a property management broker who must juggle landlords and tenants at the same time while keeping the finances and budgets in check. Usually, the brokerage company must hire a certain number of clerk employees to handle the paperwork, and this means that these clerks will also be paid benefits, vacations, etc.
In this case, the brokerage company owns a certain amount of real estate that it rents to others. In other cases, the individual brokers own property separately from the company, so it is important to establish which way the business arrangement is going to work.
As mentioned before, the operating expenses will vary based on the size of the office, the scope of the company operations, how aggressively the company markets and for how long, the current market conditions, and agent commission splits. It will also depend on how many support personnel will be needed to help the sales staff do their jobs.
In projecting the expenses, the brokerage company will need to look at fixed expenses and variable expenses.
Fixed expenses are those expenses that are ongoing every month. These include:
✔️ Office rental or mortgage payments
✔️ Salaries and employer contributions for employees
✔️ Equipment rental and maintenance contracts
✔️ Furniture rentals
✔️ Business risk (liability) insurance
✔️ Property insurance
✔️ Projecting Variable Brokerage Office Expenses
Variable expenses are those with variable amounts or intermittent payments. Examples of variable expenses are:
✔️ Advertising
✔️ Sales Commissions
✔️ MLS listing & Realtors® fees
✔️ Telephone
✔️ Utilities
✔️ Office Supplies
✔️ Printing
Variable expenses are controlled in part by the office management team, so there should be a plan in place to make sure that these expenses are examined and controlled.
Turning off lights is a good way to start controlling the variable electric bill 😂
Brokers setting up their own businesses must determine if they wish to buy a franchise or set up an independent shop.
Advantages of Purchasing a Franchise
With a franchise, the advantages include:
✔️ A built-in referral network so that the broker can receive inbound and outbound referrals as well as give them to other brokers in the group.
✔️ Formal training programs are in place and already designed so that the broker does not have to spend time or money creating them or hiring staff to write the material.
✔️ National name recognition is available. National companies spend thousands of dollars to create brand recognition and to create an image. The broker can save time and money by entering into this group, provided this is the image and group the broker wants for his company.
✔️ Management and sales training programs exist at a national or regional level for the broker's management and sales staff. There is a benefit to having the management staff attend the regional or national meeting and network with others who have the same concerns and issues.
<Advantages of Remaining an Independent Broker
The advantages of owning an independent brokerage company are:
✔️ Lower overhead costs are present because there is no reporting or sending money to a national firm.
✔️ There is increased operational freedom to follow the path that the broker (or brokers) who owns the company sees as the right direction.
✔️ A known local person or a local personality– someone that everyone in the community already knows– will bring a familiarity that will bring in buyers and sellers.
✔️ Reduced start-up fees will be present with an independent firm because the broker does not have to pay upfront franchising fees.
The broker's choice of buying a franchise or remaining independent doesn't really matter as it is the firm's job to require the best assistance to its customers.
Bookkeeping System: One of the very first things that a broker should do is consult an accountant regarding the type of bookkeeping system that is appropriate.
There are two types of bookkeeping systems.
⭐ CASH BASIS ACCOUNTING is used by most individuals and small businesses, including real estate brokerage firms. Under this system, gross income includes all revenues actually received during the fiscal year. Expenses are deducted in the tax year in which they are paid. Quarterly reports may appear to be inconsistent, depending on when incomes were received, and expenses were paid.
⭐ ACCRUAL BASIS ACCOUNTING is used by both large and small businesses. Under this system, gross income includes all items of income that are earned, whether received or not, during the fiscal year. Expenses are deducted when the business becomes liable for them, regardless of when they are paid. This method gives a more stable and realistic view of a business over time.
The term employee has been used in a general sense to include any person working for or affiliated with a brokerage operation. For legal clarification, most staff workers are classified as employees and either work on a salary or hourly basis. The broker has to report and withhold responsibilities to the Internal Revenue Service. This includes federal income taxes, Federal Insurance Contributions Act (FICA), state unemployment compensation taxes, federal unemployment taxes, medicare contributions, and worker's compensation insurance.
Most sales associates or broker associates operate as INDEPENDENT CONTRACTORS. The advantages to the broker include no salaries (therefore no withholdings), less supervision, and easy termination of an associate. The biggest disadvantage to the independent contractor is control. Independent contractors operate on their own, and they must fulfill the requirements of their independent contractor agreement with the broker.
Under IRS rules

to be classified as an independent contractor, the following conditions must be present:

1. The independent contractor relationship must be in accordance with a written agreement between the associate and the broker

2. The associate must be responsible for all payroll taxes, and compensation must be based on performance

3. Specific tasks cannot be required by the broker (e.g., mandatory appearance at sales meetings)
Support Staff: Many successful sales associates become brokers but have no formal education, and they sometimes have received little or no practical experience in the art and science of managing. Many brokers fail to understand the difference between successful salesmanship and successful business management. They envision the big commissions to continue with little effort or change. They fail to appreciate the functions, duties, and responsibilities required of a successful broker/manager.
A broker must provide leadership for those who work for the brokerage. Leadership can best be defined as the process of getting associates and staff to work for the goals of the brokerage in compliance with office policies while providing the highest level of satisfaction and fulfillment to those individuals. Good leadership is obtained through the ability to motivate others.
There are four leadership approaches that create different results and climates.
⭐ The dictatorial approach to leadership creates a lack of respect. Associates are hesitant to get involved or make suggestions for fear of being ignored or rejected.

⭐ An abdication is an approach that is leaderless. It creates chaos and uncertainty.

⭐ Leadership by committee can be good because it allows participation by associates. The downside could be a lack of achievement because no one is certain who is in charge.

⭐ The directorial approach to leadership has been found to be the most effective. It allows associates to participate but with a sense of direction provided by the broker/manager.
Going from "super sales associate" to a full-time manager is not an easy task. It is one thing to motivate yourself but another to have the patience and skills to motivate a sales team and the support staff. Motivation results when individuals are able to help others satisfy their basic human needs. These basic needs are self-preservation (income and security), self-identification (belonging to a group), self-esteem (being important and recognized by others), and self-fulfillment (the primary motivator behind great human achievements).
The three basic characteristics found in a leader include being responsible, having integrity, and possessing a good personality. These characteristics evoke compliance, respect, and report. Most people look to that person on the "white horse" to set the standard, to look up to, and even to emulate. Brokers must be mentors, and a broker/manager's actions will speak louder than words.
The broker/manager will have two personnel issues to deal with fairly early: support staff and sales associates. The selection process for new personnel is important both from the standpoint of the brokerage's need to hire competent, qualified individuals and from the standpoint of selling the individual to the brokerage. In doing so, the broker/manager should try and create a positive atmosphere during the interview process. The interview should treat everyone the same and should focus on job qualifications and not personal issues.
Staff personnel is the people who will be hired to help manage the day-to-day operations of the company. The secretary, receptionist, and bookkeeper are the heart and soul of any business. These individuals must be skilled, personable, and professional.
Have you ever heard the expression "the first impression is a lasting impression"? It is never truer than in real estate. The first person whom a customer sees when visiting a real estate office is the receptionist or secretary. This individual needs to be personable with good telephone skills. In addition, the receptionist must have a good understanding of all the modern technologies available to the real estate industry. Brokers should exercise caution when hiring a receptionist/bookkeeper. In fact, the majority of escrow violations by a broker occur when the receptionist/bookkeeper is inadequate with the latter part of his or her job description (bookkeeper).
The bookkeeper needs to have a background in accounting. He or she will have the responsibility of managing the broker's operating account and the escrow account if the broker has one. This task is far too important for a broker to give to just anyone. If the broker cannot afford to have a bookkeeper on staff, a bookkeeping company will be just as effective.
Sales Associates: The broker/manager also has to make a decision on hiring sales associates. Obviously, the number of associates needed to accomplish the broker's goals will be of the utmost importance. With a specific goal in mind, the broker should consider a person's experience and potential for a particular task. Many people who go into the real estate business come from another career. The lack of experience is not a hindrance to their potential success in real estate. Studies have shown that there is little correlation between successful sales associates and age, sex, race, or educational background. In fact, the two key characteristics found in most successful sales associates are ego drive and empathy.
Ego drive is that desire to achieve, to make the transaction happen. The commission earned is only secondary to doing a great job. Empathy is being able to understand others. To be able to know how they feel and what they are truly looking for. These characteristics can be found in both new licensees and those associates who have years of experience. Understanding this basic principle will help the broker decide the type of associate who will best fit the overall sales program. The broker should focus on production that is realistic.
A broker starting a new brokerage business must establish attainable goals, which include a budget that projects realistic income and expenses. In an established brokerage, if last year's profit and loss statement were acceptable, the new budget can be based on last year's success. Obviously, the broker has to factor in a reasonable growth rate. If a brokerage operation is new and has no track record, the broker must determine a budget through goal setting.
The basic functions of management will allow the broker to achieve success through the efforts of others. These basic functions include planning, organizing, and controlling (POC). The budget can only be established after the broker has determined the size and scope of the business.
Today's' modern broker has learned that time is money and space is also money. Maximizing limited space as it relates to the number of associates has always been a challenge. Very few brokers offer individual private offices to associates unless they are the top producers for the brokerage. Many times agents share space in the office and are expected to do most of their business in the field. Many brokers are offering a higher commission spit to those associates who work out of their homes. Home officing has become an acceptable way of doing business and will allow the broker a better opportunity to hire new agents as the business grows.
Another important issue that must be contemplated and eventually addressed is full-time associates vs. part-time associates. Full-time or full-time equivalence is 40 hours per week in the normal workplace. The real estate business is not a normal place to work. An agent who has another job and also works in real estate is generally considered to be part-time. Many brokers have a hard time accepting part-time agents because they take valuable floor time and other duties that would otherwise be available to full-time agents. In fact, the number one reason for top agents leaving a brokerage is the lack of the broker's willingness to terminate non-productive agents.
Many top brokerage operations, however, do very well with part-time and referral agents. Remember, it is not the hours that are worked, it is the level of performance that is important. The broker/manager has to make the decision as to which type of associate fits the profile of the brokerage operation.
Hiring a sales manager is not a concern for most small brokerage operations. The average brokerage operation has between eight and ten associates. In very small operations, the broker may serve as the manager; in medium-sized offices, a sales manager may take on the responsibility of supervising all sales activities; while in a large brokerage operation, the sales management function may be divided into several categories based upon property types or geographic areas. As the business grows and expands into branch offices, sales managers become a critical part of its success. The goal of a sales manager is to increase sales productivity by providing support and leadership to the entire sales staff. An office or branch manager must be licensed, but a broker's license is not required. They may be licensed as a sales or broker associate.
As the brokerage operation grows, the broker has to be able to delegate authority. Decentralization can be defined as the redistribution of the decision–making downward. Larger real estate businesses understand this concept and use it to maximize business opportunities. Most brokerage operations, however, are very centralized in structure.
The broker is the decision-maker, and no one else in the office is required or afforded the opportunity to participate. The most common reason for this type of operation is the size and scope of the business. Most real estate firms have an average of between five and ten associates, and therefore, any decentralization is not necessary.
Decentralization, however, is the growing trend in real estate brokerages and can be classified as one of the following four:
1. Functional decentralization: marketing, production, and personnel
2. Product decentralization: appraisal, sales, and management
3. Geographic decentralization: main office and branch offices
4. Market decentralization: local, regional, and national
Many brokers and associates have discovered that PERSONAL ASSISTANTS can help increase production by performing tasks that do not necessarily require a license. Licensees will then have more time to perform other important license-related tasks, such as listing appointments and negotiating contracts. Remember, a personal assistant can either be licensed or unlicensed.
If the assistant is unlicensed, the broker or agent needs to be aware of current license laws regarding the services he or she can perform and the manner in which he or she may be paid. An unlicensed personal assistant can deliver information (either in person or by phone), hold open houses, and deliver documents. The assistant is prohibited from assisting in negotiations or giving personal opinions about a property or a transaction. An unlicensed personal assistant can be paid a salary or hourly wage by anyone but cannot be paid on a transaction basis or compensation based on performing a service of real estate. In other words, an unlicensed personnel assistant cannot operate as an independent contractor.
✔️ Entering info into MLS
✔️ Scheduling appointments
✔️ Answering phone calls
✔️ Placing signs on properties
✔️ Installing lockboxes
✔️ Assembling closing documents
If the personal assistant is licensed, he or she is allowed to perform services of real estate for others and for compensation based on performance (commissions). If the licensed assistant is being paid a commission, his or her license must be registered with a broker, and the commission can only be paid by that broker and not by an associate. Remember, if a person performs any service of real estate, in the state of Florida, for someone else and for compensation or the mere expectation of compensation, a license is required and can only be paid by the employing broker.
The broker/manager must keep up with all licenses and registrations, including real estate licenses and city or county occupational licenses. Occupational licenses are only required of the brokerage and not individuals. The real estate broker should keep a copy of all licenses that are placed with the company.
Other Contractual Services: There are miscellaneous contract issues with which brokers/managers must contend on a regular basis. If the landlord does not provide janitorial service, the brokerage must arrange and pay for the service. Customers, clients, and staff expect a clean facility.
Real estate signs can be a very costly expense. Brokers and agents need to shop around for the best price. The real estate sign is on the front line of marketing and needs to look professional. Additional signs should be available at all times when the need arises. The cost of yard signs can be paid for in a variety of ways. In some brokerage operations, the broker provides all yard signs bought by the company. Some brokerages split the cost of the sign with the agent and allow latitude and flexibility regarding information that is present on the signs. Brokers with favorable commission splits for associates may require the associates to pay for all expenses, including yard signs.
Today, real estate brokerage operations cannot function without a computer system. These systems must have the most current technology available. In addition, each associate will need his or her own system that will allow not only communication with the brokerage but communication with the rest of the world. Customers and clients are very sophisticated and use the internet extensively. Virtual tours are common in most markets. Technology can make the difference between success and great success.
Recruiting: Personnel management also includes an active role in recruiting, training, and terminating both associates and staff. Recruiting is part of the overall goal-setting process with which the broker/manager must contend.
Several methods of obtaining new associates include pre-license schools, career nights, classified advertising, and support personnel. The Florida Real Estate Commission allows brokerages to have in-house schools for the purpose of recruiting. This can be a very productive method of obtaining new agents, provided the broker follows through with job opportunities. A career night seminar is a good way to introduce prospective agents to the school.
Another effective method of hiring agents, particularly experienced agents, is to send out recruiting letters offering new opportunities for anyone who might be interested. In fact, contacting agents who are already affiliated with another brokerage is not a prohibited activity from a legal standpoint, but there may be ethical concerns that should be considered.
Application Process: When accepting applications, the broker should take this process seriously for a number of reasons. Federal and state statutes prohibit discrimination when hiring, training, compensating and firing employees. This includes both staff and independent contractors. Categories of discrimination include race, color, sex, religion, age, national origin, marital and familial status, and disability. During the interview process, the broker should stay away from questions about marital or family plans, age, maiden name, or availability to work on Saturdays and Sundays. When the broker is making the decision about hiring, each applicant must be treated equally. The broker should never discriminate and should focus on achieving goals through production.
One area that many brokers overlook when considering performance is hiring individuals who have a disability. The Americans with Disabilities Act (ADA) requires that any public or commercial facility be outfitted for those who are handicapped. In addition, brokers must look at a person's ability to perform certain tasks when hiring and only consider the handicap if it affects job performance.
If the position that is being filled requires a license, the broker must verify this with the Department of Business and Professional Regulation. In some situations, individuals will request a job interview before obtaining the appropriate license. This shows an eagerness to get started and may be a good opportunity for training. But without a license, an individual cannot perform the services of real estate.
The following steps are involved in the application and selection process:
1. The initial interview should discuss general terms and the possibility of joining the brokerage.
2. The application needs to be completed in order to get a better idea of the applicant's qualifications. Be sure to use the same application for each applicant.
3. The second interview will present the brokerage policies and a more in-depth discussion of what will be required if hired. In addition, the second interview should be aimed at selling the applicant on the brokerage. This may also be the time to introduce the applicant to other associates and members of the management team.
4. The final step is to decide whether or not to extend an offer to become part of the brokerage team.
Employment Arrangements: Once the decision is made to hire a new associate, the broker should prepare an independent contractor's agreement. These contracts can be obtained from an attorney or from the local Association of REALTORS®. The importance of the independent contractor's agreement is to confirm the independent status for tax consequences and other legal issues in the event that status is challenged.
The independent contractor works as a sub-contractor and is independent of the broker and any associates. Compensation is earned by performance or production and not salary. If the Department of Revenue can show that a broker is treating an associate in the same manner as an "employee," the broker may have a tax problem which includes the non-payment of pay payroll taxes, FICA, Medicare, worker's compensation, unemployment, or retirement benefits for the associates involved.
The contract entered into between the brokerage and the new associate contains other issues that must be discussed and agreed upon at the very outset of employment. Some brokers require a non-compete clause. This is intended to prevent an agent from moving to another brokerage and taking client lists, trade secrets, and skills. Non-compete clauses that are too extreme or overbroad in coverage may not have legal authority. The courts have ruled that an individual cannot be prevented from reasonably earning a living in a chosen trade. Brokers should consult an attorney to regard its legal validity.
As part of the independent contractor's contract, the broker can outline what is expected of an associate. As long as the associate understands what is required prior to being hired, the broker can reasonably expect those tasks to be performed. This includes floor duty, open houses, and meetings. If the broker is not satisfied with the associate's performance, termination is an alternative.
Sales associate compensation should be decided when first hired. Most associates agree to some type of commission split with the broker. New associates might expect to receive a slightly less commission split than a veteran agent. Many brokers offer a sliding commission scale that will pay a larger commission split to an associate based on production. This method is known as a GRADUATED COMMISSION. A growing number of brokers are offering to pay an associate 100% of the commissions earned, provided the associate pays a desk fee and all expenses relating to his or her employment. Keep in mind there is nothing that is absolute, and brokers have the flexibility to be creative when it comes to paying commissions. A final method of paying commissions is to pay a COMMISSION OVERRIDE. This method of payment is based on a set commission rate with a bonus added because of certain levels of production or supervision of other associates. A good rule of thumb to remember is that the higher the commission split, the more expenses may be required.
Supervising and training new associates is critical to a successful brokerage operation. Most unsuccessful associates are poorly trained. When an associate joins a brokerage operation, he or she should become familiar with the brokerage and his or her specific job. The initial training should include information about the history of the company as well as specific training regarding the business of the brokerage. Areas of critical concern include training on contracts, generating listing appointments, marketing, and advertising, showing techniques, and closing.
In addition, the broker should have an ongoing remedial training program for both new and experienced associates. Remedial training will provide a refresher in those areas that may not be used as often but are important in the day-to-day practice of real estate. A review of the most recent statutes and rules, latest contracts, and agency laws should always be done on a fairly regular basis.
The policy and procedures manual is not required by Florida law but is important for a smooth-running brokerage. The POLICY MANUAL is the bible of the business regardless of the size of the business. It contains important information about the various responsibilities of all parties involved. The typical policy manual needs to contain a discussion of the following topics:
1. Mission statement or the philosophy and goals of the business
2. Commission and the method of disbursement
3. Office policy regarding agency laws
4. Responsibilities regarding floor duty and open houses
5. Job description for every employment status
6. Referral fees
7. Telephone procedures
8. Sales meetings
9. Minimum production
10. Advertising and other expense responsibilities
11. Personal safety
12. Confidentiality
13. Equal employment opportunity (including a prohibition against sexual harassment)
The office policy and procedures manual will provide stability and understanding for everyone associated with the brokerage.
The purpose of every sales manager is to increase the sales production of a brokerage by training associates in the proper sales techniques, organizing the sales team for efficiency, monitoring sales activities, and evaluating the performance of each associate and the brokerage. In many small offices, the broker is the sales manager. But as the organization grows, the broker has to consider assistance in all areas of management, particularly sales.
Additional responsibilities for which the sales manager is responsible include supervising advertising, assigning floor duty, reviewing contracts, and meetings, maintaining compliance with all legal issues, and assisting associates who are having problems. In fact, it is often said that the number one job of a sales manager is being the problem solver for others.
The sales manager also has the responsibility of conducting regular sales meetings. These meetings can be the most important group event the brokerage operation can have, or they can be the biggest waste of time that is possible. Sales meetings can be the time to discuss new listings, current properties under contract, and those properties that have closed. It can also be used as a time to discuss office problems. Positive criticism can be beneficial, but the meeting should not be used as a gripe session.
Sales meetings can also be used to hand out special recognitions for outstanding performance in sales or listings. Real estate associates not only enjoy commission checks but also like a good pat on the back for a job well done. Sales managers should be careful not to give unwarranted praise and should only hand out recognition when it is well deserved.
A properly organized sales meeting can open the doors of communication between the workforce and management. Open or two-way communication between the sales manager and associates is essential to a successful brokerage operation. The sales manager communicates the brokerage goals and policies to the sales team, who, in turn, communicate field experiences and problems that may affect the sales team and the overall success of the brokerage.

Vocabulary List: real estate office management, accrual basis accounting, business plan, buyer's market, cash basis accounting, commission override, company dollar, employee, Employer Identification Number (EIN), franchise, graduated commission, independent contractor, personal assistant, policy manual, seller's market, managing a real estate office, managing real estate broker, realtor office, real estate agent office, the office real estate agent=
Share