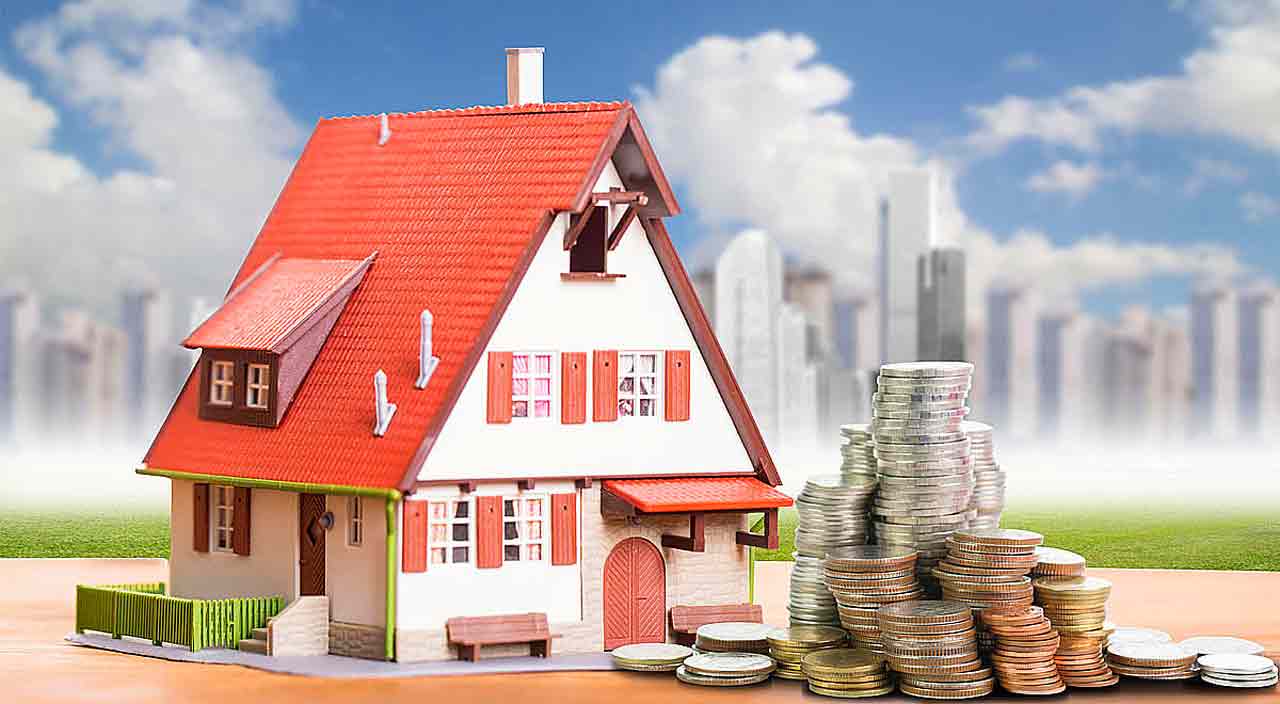 Property Management
Post last updated: Aug 26, 2022
Property Management in Florida
· Understand the licensing requirements for property managers and list the exemptions from the requirements
· Understand the definition of a community association and the employment situations which require a community association manager's license
· Describe the skills required of a property manager
· Describe the steps involved in analyzing the market and the property
· Describe the methods required by Chapter 475, F.S. to handle security deposits
· Know which lease forms may be completed by a real estate licensee
· Distinguish among the various types of leases and between a tenancy at will and a tenancy at sufferance
· Understand the provisions of the Civil Rights Act of 1866, the Fair Housing Act and the Americans with Disabilities Act as it applies to property management activities
· Know the provisions of the Florida Landlord and Tenant Act
INTRODUCTION TO PROPERTY MANAGEMENT
A. Overview: Property management is directing the operation and maintenance of real property for a fee, according to the objectives of the owner. More specifically, the property manager has the responsibility to generate the greatest net operating income for the owner while at the same time preserving the integrity of the property. Property management has become a popular service over the years mainly because of absentee ownership. During the depression of the early 1930s, banks were forced to take back many properties that had to be foreclosed. Banks were not in the management business and chose to farm the work out to private companies. Today, it is not unusual for private investors to buy a property located in parts of the country other than where they work or live. In addition, institutional investors such as Real Estate Investment Trusts (REIT's), Life Insurance
Companies, Corporate Pension Funds, and REIT's have found it profitable to balance investment portfolios with equity in real estate. Such properties require professional property managers.
For many years, property management was performed by real estate licensees as part of their duties of selling real estate. Laws governing the real estate industry have caused the relationship between the owners of investment properties and the tenants who occupy those properties to become more and more complex. Unlicensed and untrained individuals are no longer able to manage most of the modern rental properties that are available in the marketplace. The construction of high-rise office and apartment buildings, sprawling multi-level malls, and expansive garden-type apartment complexes require sophisticated financial planning and marketing. Experienced managers are needed to coordinate and administer daily and long-term goals for such large operations.
B. Areas of Property Management: The scope of property management can be categorized in three ways: Property Management Firms, Full-Service Brokerage, and On-Site Management. Although similar in general terms, each is uniquely different and requires special management skills.
Property management has evolved into a highly specialized form of real estate service.
Today, many real estate agents specialize in management and do not work in sales at all. Exclusive investment counseling and management companies are becoming more common as the expertise required for both residential and commercial management becomes more complex. They are highly specialized and are able to successfully manage large office buildings, shopping centers, industrial facilities, and apartment complexes.
On the other hand, many real estate brokers who list and sell real estate incorporate a property management division. These are known as full-service brokerages. Many full-service brokerage operations enjoy the relationship between management and sales. Today, real estate companies are setting up management divisions with agents trained in management tasks. The management of rental property provides a steady income for a brokerage firm and often results in earning sales commissions at a later date. A full-service real estate office usually includes a management arm.
Some investors hire property managers directly to manage large properties without the services of a real estate broker. Such direct-hire managers vary from the unlicensed resident manager who is paid a salary by the owner to the highly trained marketing or financial managers of multi-million dollar commercial and residential facilities. Because of the size and scope of many properties, on-site managers have become quite popular.
In Florida, to rent or lease real estate for another for compensation requires a real estate license unless:
A person who is employed for a salary as a manager of a condominium or cooperative complex as a result of any activities which the person may have in relation to the complex or individual units within the complex if the rentals are for periods no greater than one year.
An owner is renting his own property.
A salaried employee of an owner or of a registered broker for an owner of an apartment community who works in an onsite rental office of the apartment community in a leasing capacity.
A person, partnership, corporation or other legal entity that rents or advertises for rent for transient occupancy or any public lodging establishment.
Mobile home lot rental agents do not need a real estate license.
Corporations are leasing their own property or their employees are leasing the corporation's property.
Anyone else who, for compensation, rents, leases, or writes leases or contracts for others must have a license.
Property Management Markets
Modern property managers specialize in a variety of types of properties. Obviously, real estate can be divided into residential properties and non-residential properties. Most property managers, however, choose specific types of properties that allow them to become true experts.
Property managers must have a thorough understanding of construction, HVAC systems, technical make-up of leases, and income analysis. This specialization is known as niche marketing. The specific classifications are as follows:
1. Office Building Management: These types of properties include office parks and mid-rise and high-rise office buildings.
2. Residential Management: These types of properties include residential homes, duplexes, small garden apartments, and large apartment complexes.
3. Retail Management: These types of properties include malls, strip shopping centers, and free-standing shops.
4. Condominium and Cooperative Management: These types of properties are multiple unit properties that can be residential or commercial in nature.
5. Community-Association Management: Florida requires a Community-Association Management (CAM) license of any manager of condominiums if the manager is managing more than 10 units or if the annual management budget is more than $100,000. Management of smaller projects will not require a CAM license. However, a real estate license will be required if leasing, renting, or any other service of real estate is performed.
PROPERTY MANAGER SKILLS
Modern property managers are considered to be general agents which means they carry out multiple tasks for their client. These tasks may include finding tenants, handling maintenance, bookkeeping, and tenant relations. Many of these tasks are performed by a staff member who works for the property manager. Property managers must be able to delegate responsibility in order to maximize production. A property manager should be able to perform the following skills:
Be able to supervise others.
Understand general accounting principles (GAP) and monthly and yearly reports.
Understand building systems such as heating and air conditioners.
Be able to handle landlord-tenant relations and have a working knowledge of applicable laws.
Have knowledge of lease space, including space planning, area design, and building layout.
Be able to create and supervise advertising and marketing space.
Know the housing or building codes and regulations (local, state and national).
Know to purchase.
Know appraisal, finance, money markets, depreciation technique, financial trends, and local market conditions.
Have a general knowledge of building construction.
Have an understanding of ecological and environmental issues.
As can be seen, a property manager understands real estate in a somewhat different way than a real estate sales associate. Property management can be very complex and highly specialized.
The Rental Process
To do a complete and quality job as a property manager, the following steps will need to be completed:
Complete an evaluation of the current rental market.
A regional analysis of the entire area needs to be completed regarding the type of building management that is needed–determining the occupancy rate, the vacancy rate, the type of lease used, and the type of credit report needed, etc.
Complete a neighborhood analysis for the type of rentals that will be done, including any physical boundaries, the current rate of rent, the occupancy and vacancy rates, etc.
Do a complete and thorough examination of the property.
What is the condition of the interior and exterior of the building and what is its usefulness to the investor?
What are the locational characteristics? Is it located near a highway; does it have a loading dock, etc.?
Analyze the income of the building: how much rent and at what rate?
Analyze the operating expenses. Are the expenses out of line for this size building; are the expenses controllable? What size budget will this building require?
Based on the income and the expenses, project the cash flows for a monthly, six-month and yearly budget.
Figure a rate of return for the property based on budgets and rate of return shown in regional and neighborhood analysis.
Determine what recommendations the property manager would make to the owner in the property.
The Rental Process
Market the rental units by using various advertising methods.
Signage, including on highways and on the buildings, being aware of local ordinances.
Newspaper advertising, being careful to follow the laws of Federal Fair Housing.
Broadcast advertising, including both radio and television. Will the owner want a promotional campaign?
Direct mail offers to potential tenants.
Other promotions and campaigns, including encouraging current tenants to bring other tenants into the property.
Make a plan for showing the property to prospective tenants.
Make a plan for screening applicants according to credit, rather than other criteria, being sure to adhere to appropriate laws and regulations.
Make a plan to provide the image that the owner wants to be created if one does not exist currently or if the wrong image is being projected.
Create and maintain tenant policies.
Tenant relationships involve clear policies and a property manager who is listening to the issues that the tenant has.
A clear tenant relationship policy and an open door to the property manager will help to diminish complaints from tenants and between tenants.
The lease and the tenant policies should include a specific statement about when the rent is due, what the procedure will be for late fees, where the security deposit will be held and the procedures for getting the security deposit back, as well as a timeline for all of these issues.
Understanding the Lease Agreement:
Every broker should use standardized lease forms obtained either from his own attorney or from the Association of REALTORS® to which he belongs. The form below is typical of forms used by brokers who manage the property. Each section of the lease will be analyzed to show the provisions included in a lease.
Section One: This section includes all of the names of the parties, the property address, the term of the lease and the compensation received by the Landlord. These terms and conditions are necessary under the Statute of Fraud.
RESIDENTIAL LEASE
LEASE AGREEMENT, entered into between __________________________ (Landlord) and __________________________ (Tenant).
For good consideration it is agreed between the parties as follows:
1. Location: Landlord hereby leases and lets to Tenant the premises described as follows: ________________________________________________________________
2. Term: This lease shall be for a term of _____ year(s), beginning on ___________, 20_____.
3. Rent: Tenant shall pay Landlord, in monthly payments of $______________, each payable monthly on the first day of each month in advance at such place as specified by written notice to the Tenant. Tenant shall pay a security deposit of $______________ to be returned upon termination of this Lease as per Florida law and the payment of all rents due and performance of all other obligations.
Section Two: This section includes any other terms and obligations that the Tenant must abide by and all the warranties (or lack thereof) that the landlord will provide.
4. Utilities and Services: Tenant shall at its own expense provide the following utilities or services:
The Tenant must pay promptly all charges for: __________________________________________ [specify, e.g., water, electricity, garbage service, and other public utilities] to the premises during the lease term.
Landlord shall at its expense provide the following utilities or services: __________________________________________ [specify]
Landlord does not warrant the quality or adequacy of the utilities or services specified above, nor does Landlord warrant that any of the utilities or services specified above will be free from interruption caused by repairs, improvements, or alterations of the building or the premises or any of the equipment and facilities of the building, any labor controversy, or any other causes of any kind beyond Landlord's reasonable control. Any such interruption–and any other inability on Landlord's part to fulfill Landlord's lease obligations resulting from any such cause–will not be considered an eviction or disturbance of Tenant's use and possession of the premises, or render Landlord liable to Tenant for damages, or relieve Tenant from performing Tenant's lease obligations.
Section Three: Includes specific agreements that the Tenant agrees to regard the condition of the property, subletting, legal occupancy, conduct, pets and right of re-entry. The right of re-entry is important for the landlord to recover the property after the lease has expired or there has been a breach of contract. The term waste, as used in the sentence, is a legal word that means to diminish the value. The sentence on subletting restricts the occupants in the unit unless the Landlord has been notified in writing prior to occupancy by anyone other than the original Tenant.
5. Tenant further agrees that:
a) Condition of Premises: Upon the expiration of the Lease the Tenant will return possession of the leased premises in its present condition, reasonable wear and tear, fire casualty excepted. Tenant shall commit no waste to the leased premises.
b) Assignment or Subletting: Tenants shall not assign or sublet a premise or allow any other person to occupy the leased premises without Landlord's prior written consent.
c) Alterations: Tenant shall not make any material or structural alterations to the leased premises without Landlord's prior written consent.
d) Compliance With Law: Tenant shall comply with all building, zoning and health codes and other applicable laws for the use of said premises.
e) Tenant's Conduct: Tenant shall not conduct on premises any activity deemed extra hazardous, or a nuisance, or requiring an increase in fire insurance premiums.
f) Pets: Tenant shall not allow pets on the premises.
g) Right of Termination and Re-Entry: In the event of any breach of the payment of rent or any other allowed charge, or other breach of this Lease, Landlord shall have full rights to terminate this Lease in accordance with state law and re-enter and reclaim possession of the leased premises, in addition to such other remedies available to Landlord arising from said breach.
Section 4: This section contains additional terms and conditions that are appropriate to the Tenant-Landlord relationship. Time is of the essence sets up the legal basis of time. Indemnity holds the Landlord harmless from any hazard liability. Binding of Heirs and Assigns is in the case of the death of the tenant. The Rights and Remedies is the right of either party to seek relief under the law. The Legal Construction phrase provides for enforcement of a contract and any amendments and does not allow for any amendments to the contract unless in writing after this contract is accepted. All of these are typical clauses put into a contract by an attorney.
7. Time of Essence: Time is of the essence in this agreement.
8. Indemnity: Tenant will indemnify and hold Landlord and Landlord's property– including the leased premises– free and harmless from any liability for injury to or death of any person, including Tenant, or for damage to property arising from Tenant's using and occupying the premises or from the act or omission of any person or persons, including Tenant, in or about the premises with Tenant's express or implied consent.
9. Binding of Heirs and Assigns: Subject to the provisions of this lease against the assignment of Tenant's interest under this lease, all lease provisions extend to and bind, or inure to the benefit of, the parties to this lease and to every heir, executor, representative, successor, and assign of both parties.
10. Rights and Remedies Cumulative: The rights and remedies under this Lease are cumulative, and either party's using any one right or remedy will not preclude or waive that party's right to use any other. These rights and remedies are in addition to any other rights the parties may have by law, statute, ordinance, or otherwise.
11. Legal Construction: If any one or more of the lease provisions are for any reason held invalid, illegal, or unenforceable in any respect, such invalidity, illegality, or unenforceability will not affect any other provision of this lease, which will be construed as if it had never included the invalid, illegal, or unenforceable provision.
12. Amendment: No amendment, modification, or alteration of this lease is binding unless in writing, dated subsequent to the date of this lease, and duly executed by the parties.
Section 5: This part of the contract contains the signatures of the parties to be charged, as required by the Statute of Frauds. There is also a statement that gives the parties the right to seek legal advice if desired. It also includes the current address of the parties and the signing date of the agreement.
This is a legal, binding document. Parties to the contract should seek legal counsel in interpreting legal obligations as stated under this agreement.
Signed this __________ day of ___________________, 20____.
IN WITNESS OF THIS AGREEMENT, the Landlord and Tenant execute this agreement as of the day and year first above written.
LANDLORD: _____________________ (printed name of Landlord)
By __________________ (signature) ________________ (date)
_____________________ (address)
TENANT: _____________________ (typed name of Tenant)
By __________________ (signature)
_____________________ (address)
Note: if a broker is using a lease for residential housing of any type, it is advisable to insert a phrase regarding Federal Fair Housing and include the Federal Fair Housing logo. When using a lease with an option to purchase, the broker must have a standardized form prepared by the attorney or the Association of REALTORS®
Types of Leases
There are several types of leases. These include:
Fixed lease: The terms are set and remain the same during the course of the lease.
Graduated lease: Generally used in commercial real estate and provides for the lease to increase at a certain percentage each year.
Ground lease: A lease for the ground where the property sits only. Occasionally a ground lease is used as a long-term lease and individuals will build a property which they own on top of a ground lease. This type of lease is seen quite frequently in resort areas.
Net lease: Used by commercial real estate,(commercial buildings for offices) and indicates that the landlord rents the building plus charges a portion of the expenses, such as maintenance and upkeep, to the tenant. The number of expenses included will determine the number of "nets" used, such as a net, net, net lease (triple net lease).
Percentage lease: Also only used in commercial real estate, (retail sales leases and strip mall leases) and requires that as the tenant business increases, the landlord will get a base rent plus a percentage of the annual gross profits that the tenant makes from his business.
Proration of rents will occur if the tenant occupies the premises for longer than the lease allows with the landlord's permission.
Assignment (allow someone else to take over the responsibility of the lease) or sublease (the original tenant allows someone else to rent from him but retains liability) can be included in the lease.
Types of Tenancies
An Estate for Years (or tenancy for years) is the most commonly used commercial lease. It is for a definite time period. It has a definite beginning and a definite end with no required notice to the landlord. It does not have to be for a year but does have a definite beginning and end.
An Estate from Period to Period (or a Periodic Tenancy) is a lease that continues for a specific period of time or until proper notice is given by the tenant to cancel. This type of lease has a definite beginning and an indefinite ending with the notice required.
One major difference between this lease and an Estate for Years is that the tenant must give the notice to vacate. If a tenant in this type of lease does not give notice, the lease either renews itself or may become a month-to-month lease. An Estate for Years lease may become an Estate from Period to Period if the property manager is not diligent in his upkeep of leases.
Tenancy at Will is a lease that has a definite beginning and an indefinite end. Notice is given by either party to terminate the lease. This occupancy is allowed by the landlord for an unspecified time period and is used most often when the tenant's new house or new building is under construction and has not been completed on time. An Estate for Years can turn into a tenancy at will with the consent of the landlord. A tenancy at will can be terminated by either party by the death of one of the parties or by the sale of the property.
Tenancy at Sufferance is not really a lease at all, but the occupancy of the tenant of the property illegally, without the consent of the owner. With this type of occupancy, no notice is required by the landlord to terminate the occupancy, but the landlord must take legal steps to evict the tenant. The tenant is a trespasser under the law in tenancy at sufferance. (The landlord "suffers"!)
* The word "tenancy" refers to an estate or interest in a property when used in this definition.
Maintenance of the Property as Part of the Rental Process
There are three main types of maintenance programs that should be in place:
Preventative Maintenance System
A routine schedule of tasks to be completed that keeps the mechanical systems in the best working order and prevents larger, more costly repairs later. Such as: caulking, changing furnace filters, cleaning gutters, etc.
Corrective Maintenance
Fixing a leaking toilet or a broken door latch is an example of corrective maintenance. These repairs should be done promptly and efficiently.
Routine Maintenance
In addition to preventive maintenance, it is necessary to make repairs as tenants call into the office to report problems. The work orders allow the property manager to track response times, as well as keep records of repairs made to each unit.
Maintenance systems should be in place to provide for the physical integrity of the building so that the building will not collapse or deteriorate, causing injury to tenants and loss of value to the owner. It will also improve its aesthetic value.
Maintenance upkeep also affects the functional performance of a building. Changing the furnace filters is a form of preventive maintenance, but it causes the building to work more efficiently and economically as well. Well-maintained pools will also work more efficiently and will not cause damage to the tenants from over-chlorination.
Housekeeping and cleanliness are vital to the maintenance and to the retention of tenants. Business tenants do not want to be embarrassed when their clients see dirty mats in front of entry doors or poorly maintained lighting in restrooms. Poor lighting can also cause falls and other safety hazards.
How to Maintain a Building
Property owners and property managers will need to decide whether to use staff or contract maintenance to maintain the building.
The advantage of using staff to maintain the building is that the staff is already on the site and can be sent quickly to the unit with the problem. On-site staff personnel is aware of the needs and quirkiness of a building. Using staff can be using resources wisely because individuals are already on the payroll, provided that the staff has the ability to do the specific job needed to be done.
The disadvantage of using staff is that the staff is not always trained to do the job. They may have other work that is more pressing, and it may require a large payroll to get the work done. Hiring contract maintenance means that the property manager can hire by specific job expertise. It means the owner does not have a large payroll and workmen's compensation costs to deal with. It means that maintenance can be a direct expense item instead of a general staffing cost.
Schedules for routine maintenance and preventative maintenance should be created so that all work is done in a timely fashion. Supplies for maintenance should be purchased and stored in a cost-effective manner.
Security should also be a major concern for the property manager so that all residents or occupants of a building are safe. This means making sure all pathways are clear and well lighted and that hazards are eliminated. The property manager should consider whether a security guard should be employed, –whether staff or contract employee–to protect the premises, especially at night. A plan of action should be adopted for events such as fire, tornados, hurricanes, floods, etc. so that everyone can get to a place of safety. Security should be figured into the budget because a lack of security could, in the long term, result in greater costs for the owner.
A property manager plans for all emergencies!
Accounting Procedures for Property Managers
It is the job of the property manager to create and maintain a budget. The budget should involve good record keeping, accounting, and insurance principles.
The property manager is responsible for developing an operating budget that considers the goals of the owner and is based on what the manager anticipates the revenues and expenses of the property will be.
Money must be allocated for those expenses that are fixed and continuous, such as salaries, insurance premiums and property taxes. The budget should also reflect an established cash reserve fund to handle expenses such as repairs, supplies, and replacements.
Accurate records must be kept of all disbursements from the operating budget. These should be maintained in a safe place for a minimum of three years after the current year. Careful records should also be kept of all people applying for housing so that the owner is protected against claims of discrimination.
The property manager must have two escrow or trust accounts:
A broker is required to deposit into an escrow account, other than the property management escrow account, security deposits and any rent, other than current rent, and to maintain these funds intact.
The property management escrow account is for current rents and management.
A good property manager cares for the finances of the property carefully, as if it were his money.
THE OWNER-MANAGER RELATIONSHIP
A. Fiduciary Responsibilities: Real estate brokers may have certain legal responsibilities to persons with whom they do business. Florida law stipulates that a broker is acting as a transaction broker unless he or she has entered into a written contract for another type of relationship (single agent). Property management is an exemption from the written disclosures that are required; however, brokers are still bound to perform in accordance with the statute. If the property manager is either a broker or an associate, these obligations apply. In the daily decisions essential to property management, property managers should not lose sight of their business relationship to the property owners. For example, if the property manager is acting as a single agent, any negotiations should be to benefit the owner 1 with whom the manager is employed. If the property manager is working with the owner as a transaction broker, the manager is merely required to work to bring the landlord and tenant together and does not represent either party to the detriment of the other.
B. Owner's Financial Statement: Another important responsibility that a manager has with an owner is constructing the property's financial statement. The owner should be kept informed of the current rents collected and any vacancy losses that the property might be experiencing. In addition, a complete analysis of the property's operating expenses should be available for evaluation. The operating-expense ratio must be monitored on a continuous basis. If the operating-expense ratio does not meet industry standards, the owner should question the manager for a reasonable explanation. If the operating expenses are too high, either the rents are not reaching expectations or the manager is spending more in this category than should be spent. If the operating expenses are too low, more than likely items are not being properly performed. This may be considered deferred maintenance.
C. Management Associations: A Management Association is required under Florida law for any condominium, time-share, or cooperative. The Association has its legal authority derived from the declarations that were approved by the Department of State. Owners are responsible for electing a board of directors to make sure the bylaws of the Association are administered. The Board of Directors acts on behalf of the Association while the day-to-day activities are carried out by someone else. This task is generally given to a property manager.
The property manager of an Association acts as an advisor to the Board of Directors and, therefore, must have a complete understanding of the declarations and bylaws of that Association. The Association should provide a job description that outlines the role of the property manager in clear and concise terms. It should be remembered that the property manager works for the Association and that he or she must answer to the Directors who were elected by the owners of the Association.
The property manager has the duty of carrying out the directives of the Board. Collecting dues and assessments, handling delinquencies, and enforcing rules and regulations of the association are more specific duties that are required of the manager. In addition, the property manager may be required to handle problems that arise between owners and tenants.
Under certain circumstances, the managers of an Association are required to be licensed by the Division of Land Sales, Condominiums, and Mobile Homes. A COMMUNITY ASSOCIATION MANAGER (CAM) license will be required if the Association has the authority to levy assessments that become a lien on the property if not paid and either the size of the property is 11 units or more or the Association has an annual budget of more than $100,000. CAM licenses are issued by the Florida Department of Business and Professional Regulation.
D. Management Agreement: A management agreement will be required in order to have a clear understanding of a manager's authority and responsibility. It is important that the owner and the manager have a "meeting of the minds." The management agreement should be negotiated in good faith and detail the legal responsibilities of both the manager and the owner. Areas of critical concern in developing a management agreement include agency, spending limits, accounting system, insurance, and management compensation.
E. Management Agreement Terms: The compensation to be paid to a manager can vary depending on the type of property. The manager's fees can vary from a fixed salary to a commission based on the income with living expenses and other company benefits. In many situations, there are combinations that are ultimately negotiated such as salary plus commissions.
Florida law allows on-site property managers of apartment buildings and managers of condominiums to work for owners and be paid a salary without having to be licensed. If the manager is receiving compensation that is based on production that is related to a service of real estate or is working for a broker, a real estate license will be required.
F. Performance Evaluation: Evaluating management performance can be done by reviewing the budget, operating statement, and occupancy rates. Vacancy and collection losses will assist in understanding the overall performance of the manager and the property. Most experts agree that a five percent vacancy rate is the optimal rate which maximizes a property's potential rent.
Highly-qualified property managers generally have acquired professional designations such as Certified Property Manager (CPM), Accredited Residential Manager (ARM), and Accredited Management Organization. These designations can be acquired through the Institute of Real Estate Management. Members of IREM must abide by a strict code of ethics that dictates high standards of professional conduct.
Commercial Real Estate
A. Introduction: The FLORIDA RESIDENTIAL LANDLORD AND TENANT ACT was designed and created to bring about a balance and fairness for both landlords and tenants. This law regulates residential properties, which are defined as any property where a person or persons live. Landlords are prohibited from imposing "unconscionable" rental provisions while at the same time ensuring the landlord's rights to inspect and/or enter the property with proper notification.
Under the Florida Landlord Tenant Act, the landlord is required to maintain security deposits and advanced rents in a safe, secure, and otherwise equitable location on the tenant's behalf. If the landlord is acting on his or her own behalf, one of the following procedures must be followed:
1. Place the deposit in a separate non-interest bearing escrow account;
2. Place the deposit in a separate interest-bearing account (The landlord owes the tenant either 5% simple interest or 75% of the interest actually earned, whichever the landlord chooses.); or
3. The landlord may co-mingle the deposit with personal funds provided the landlord posts a surety bond with the clerk or courts in the amount of the deposit or $50,000 (whichever is less) and pay the tenant 5% simple interest for the use of the money.
In the event, the landlord is acting in the role of a licensed real estate agent or if the landlord has hired a broker to act as an agent, the Florida Landlord and Tenant Act no longer applies as it pertains to deposits and is replaced with the Florida Real Estate License Law (F.S.475) or other state laws that are appropriate.
B. Obligations: The landlord has an obligation to maintain the 1 premises in normal working order, including hot water, heat, and pest control. The tenant is required to maintain the property in a clean and sanitary condition consistent with ordinary wear and tear. In addition, tenants may not withhold access to the unit from the landlord in the event of emergencies. If the tenant chooses to change the locks, a key must be provided to the landlord.
C. Termination: Upon termination of the rental agreement, the premises may or may not require repairs. If the security deposit is to be utilized for repairs or damage, the landlord must notify the tenant within thirty days of the termination date by certified mail of the intent of the use of some or all of the deposit. The landlord gives up any claim to the deposit if these procedures are not followed. If the landlord is uncertain as to where the certified mail is to be delivered, it should be delivered to the tenant's last known address.
D. Breach of Lease: In the event, the tenant breaches the lease agreement, the landlord may have the tenant evicted. There is a judicial process that must take place which includes delivering a demand letter and a serving process through the clerk of courts. Once the demand letter has been delivered, the tenant has three business days to respond (THREE-DAY NOTICE). If the tenant fails to pay or respond to the notice, the landlord then proceeds to landlord/tenant court where the judge will order that a WRIT OF POSSESSION be issued. In the event the landlord breaches the lease agreement, the tenant, through the proper legal channels, may seek rent reduction or pay rent directly to the Clerk of Courts while litigation or other remedies are pending.
Staffing and Employee Relations
Job Descriptions
When a broker is acting as a property manager, he may need to employ help to get the work done. Each individual employed should have a job description so that everyone (including the employee) is familiar with his responsibilities. The broker will need to consider maintenance employees as well as management employees.
Some of the positions that a broker may consider are:
Executive Property Manager: A person employed to head the division of property management. This person should have management skills that include supervision, budgeting, financing, and accountability.
Director of Leasing: A position that would be primarily in commercial real estate for the purpose of leading a division whose purpose is to lease commercial office space. This person should be personable, reliable, and skilled in supervision, budgeting, marketing, and accountability. It is likely that this person will be meeting with the public, so having ability to meet the public and convey the image of the broker is important.
Resident Manager: A person who lives in an apartment or condo complex whose job it is to collect rent and notify management when there is a maintenance issue. This person must be available to all the tenants, almost on a 24-hour basis and is the tenant's first call. A person handling this job must be able to deal with maintenance issues on daily and handle complaints well.
Leasing Agent: A person who meets the public well and can work with leasing either commercial or residential property. This must be an individual who can market and promote the property and be able to close the leasing transaction with a minimum of difficulty. The leasing agent does not usually live on the premises.
All of the individuals employed by a broker must have a clear understanding of the Federal Fair Housing Acts as well as the Americans with Disabilities Act.
Hiring Qualified Personnel
Selecting and hiring qualified personnel to do a specific job is one of the hardest jobs that a broker has to do. Almost all of the broker's management team will need to have a real estate license (preferably a broker's license); so the business of recruiting, training and hiring will take a great deal of time.
The first step a broker should take is to determine what job needs to be done and what skills the person doing that job should have. It is important that the skill need and the skill level are identified. This information will help the broker realize the type of person he needs and will help the broker recruit the right person for the job.
The second step is recruitment, making sure to keep in mind diversity issues as well as the American's With Disabilities Act. For example, is the job of a Leasing Agent so demanding physically that a person in a wheelchair is limited or restricted from doing the job? Or could some accommodation be made so that a disabled person could do the job? Sources for recruitment are:
Advertising in newspapers, radio, and television;
Associations and Union members, especially related to leasing;
Colleges and Trade Schools;
Employee referral program;
Walk-ins to the brokerage company.
The third step is training the person in the job. This is the most difficult portion of the hiring and it is frequently ignored. The person must know precisely what the job is, what tools he has to do the job, the accountability he has and to whom, and his total responsibilities.
The fourth step is evaluating the progress the employee is making in his position. Most human resource professionals believe that a review is very important at the end of the first 90 days so that the employee can be commended for the good work the employee does and corrected in the work that was not adequate. Thereafter, a review should be held every six months, along with weekly or monthly reporting.
The fifth step is to retain good employees who are performing well. This is done through a quality evaluation session and proper payment of salary, vacation, and benefits. Listening to employee problems will keep the problems from getting out of hand.
APPLICABLE FEDERAL AND STATE LAWS
A. Federal and State Fair Housing Laws: The real estate industry is highly regulated. Not only do licensees need to understand the real estate license laws in Florida, but they must also be familiar with federal laws regulating the housing industry.
THE CIVIL RIGHTS ACT OF 1866 was enacted after the Civil War in an effort to abolish discrimination based upon race. The Civil Rights Act of 1866 is still good law and in full force. As this law relates to real estate, it assures that every citizen is entitled to all rights in the real property regardless of race. In 1968, the United States Supreme Court upheld this law in the Jones vs. Mayer case.
In 1968, new legislation was enacted which strengthened the concept of non-discrimination in real property. The Civil Rights Act of 1968 includes the FAIR HOUSING ACT which expanded prohibited-housing discrimination based on race, color, religion, sex, and national origin. This law applies not only to the sale or leasing of real estate but also financing and any other real estate-related industry.
The types of real estate transactions covered by the 1968 Fair Housing Act include:
1. Single-Family Residences:
a. Residential property that is not privately owned
b. Privately-owned residential properties if a real estate licensee is involved in a sale or rental
c. If a person owns four or more residential units, then all of those properties are covered under the law
d. If a person sells two or more homes within the past two years in which they did not reside at the time of sale
2. Multi-family Housing:
a. Any multi-family dwelling with five or more units
b. Any multi-family dwelling with four units or less, if the owner does not occupy any of those units
In 1988 Congress passed an amendment to the 1968 Fair Housing Act that expanded the law's jurisdiction to include handicapped individuals and families with children. To have handicap status, a person must have physical or mental impairments that interfere with his or her day-to-day activities. Familial status includes families with minors (persons under the age of 18) and pregnant women.
Although discrimination based on familial status is outlawed, the following exemptions apply to federal or state-approved retirement communities:
1. All the residents are age 62 or older, or
2. A development has 80% or more of the homes occupied by someone age 55 years or older. Additionally, the development must provide activities that are inherent with senior citizens' lifestyles, such as line-dancing lessons or aquatics classes.
The following designations are not considered to be a "protected class" and are therefore not covered by the 1968 Fair Housing Act:
1. Marital status
2. Occupation
3. Age
It should be remembered that individuals who reside in their homes and are marketing properties on their own behalves ("For Sale By Owner") are generally excluded from the dictates of the 1968 Fair Housing Act. When an individual owns multiple units or hires a real estate broker to assist in marketing, then the 1968 Fair Housing Act does apply. However, a "For Sale by Owner" or "For Rent by Owner" may not discriminate based on race because the Civil Rights Act of 1866 applies.
The following actions taken by property owners or brokers representing property owners are prohibited under the 1968 Fair Housing Act:
1. Refusing to sell or lease or to negotiate to sell or lease to persons who are protected under the Fair Housing Act
2. Quoting different terms, conditions, or prices to persons who are protected under the Fair Housing Act
3. Steering: Directing a member of a protected class to or from a property based upon discriminatory reasons
4. Blockbusting: Inducing a person to sell or lease a property because the area is becoming "transitional"
5. Denying access to the Multiple Listing Service (MLS) or other private marketing systems or discriminating in any advertising
6. Making false statements regarding the availability of certain properties for sale or lease
7. Redlining: Charging different rates for mortgages or insurance for different ethnic communities
Enforcement of the 1968 Fair Housing Act falls under the jurisdiction of the U.S. Department of Housing and Urban Development (HUD). Complaints must be filed, and it will be the complainant's responsibility to prove that discrimination has occurred. The 1968 Fair Housing Act is federal law, and, therefore, the federal court system has jurisdiction over any alleged violation.
Real estate licensees must be very careful not to engage in any discussions that might be construed to be discriminatory. If a person wants to see a particular home, show it to them. Do not assume that he or she would prefer an area because of his or her race, color, religion, sex, national origin, family status, or handicap.
Although age is not a protected category under the 1968 Fair Housing Act, the Equal Credit Opportunity Act includes age as a protected class in lending transactions. If a person has the willingness and ability to repay the debt, he or she should not be denied the opportunity to borrow money because of his or her age.
The 1968 Fair Housing Act requires businesses in the housing industry to prominently display an Equal Housing Opportunity poster which affirms their desire to extinguish discrimination in real estate. Failure to display this poster shifts the burden of proof to a broker who must prove that he or she did not discriminate.
B. Americans with Disabilities Act: The amendment to the Fair Housing Act in 1988 encouraged Congress to take further steps to strengthen laws concerning disabled persons. In 1990, THE AMERICANS WITH DISABILITIES ACT (ADA) was passed to ensure that disabled individuals are afforded access to public transportation, commercial facilities, and other public accommodations. All new construction and renovations must meet strict ADA codes. Examples of ADA requirements include grab rails or bars in bathrooms and wider doors for wheelchair accessibility.
The United States Government estimates that more than 50 million people in this country have a disability or handicap of some type. This particular segment of our population has been isolated and left out of many activities. The ADA was adopted to enable people with disabilities to become part of the American economy and to be able to participate in other social functions enjoyed by ordinary Americans. Individuals who are covered by the legislation are defined as one who has or has a record of, a physical or mental impairment that substantially limits one or more life activities. Real estate professionals should understand their responsibilities in this regard.
Real estate companies and property managers must be sure that people with disabilities can not only access the services offered but are also accommodated throughout the transaction. This includes the main office, branch offices, open houses, and new construction sites. The law requires that barriers be removed to maximize accessibility if it can be done with little difficulty or expense. Residential rental units that do not meet ADA requirements can be made handicap accessible by the tenant at the tenant's expense provided the unit is restored to its original condition when the lease terminates. New construction of commercial or public facilities must meet ADA requirements.
Brokers and managers must be prepared to accommodate the needs of individuals with disabilities in a number of other situations as well. Consideration should be given when communicating with individuals who are hearing impaired, blind, and mentally disabled. ADA requires that any commercial or public facility operate in a manner that will accommodate anyone who is disabled. Real estate professionals should obtain a copy of the ADA requirements from the local county building department or a HUD office.
Statute of Frauds
Florida Statute of Frauds requires that certain contracts must be in writing in order for them to be enforceable. These contracts include sales and purchase agreements, option agreements, and leases for more than one year. Leases for more than one year must be in writing to be enforceable.
In addition, leases for more than one year must be executed in the same manner as a deed. These leases must contain the names of the lessor and the lessee, the legal description, words of conveyance and consideration and be executed by the lessor with two witnesses.
Leases do not have to be recorded to transfer the interest to the lessee but may be recorded to provide constructive notice if the lessor will consent to it. Leases for one year or less and not in writing may be enforceable because of occupancy and rent payments.
APPLICABLE FEDERAL AND STATE LAWS
D. Environmental Hazards: Environmental issues that are important to property managers include potable water supply, existence of a septic system or sewer connection, asbestos, and radon gas. Owners should be aware of any health or environmental problems and take steps to eliminate those problems. Properties that were built prior to 1978 require that potential tenants receive a brochure on the dangers of lead-based paint. Tenants do not have the right to have a rental unit inspected for lead-based paint, but they do have the right to understand the potential hazards if not properly repaired.
If the property had a prior commercial use, it will be important to know if the property ever had underground storage tanks that may have leaked petroleum products or any other business that may have leaked toxic waste into the soil. An environmental site assessment can determine the existence of hazardous materials.
SUMMARY
Property managers who are employed by a broker or an owner must hold a real estate license. An on-site manager of an apartment building, employed by the owner, and the manager of a condominium where leases do not exceed one year who are paid on a salary basis only, are exempt from licensing.
An association is required when the property is a condominium, cooperative, or timeshare. In addition, other types of associations can be created for homeowners.
whenever a person manages more than fifty units that are part of an association or the annual budget of an association or the combination of associations that are being managed exceed $100,000, the manager must have a Community Association Manager license.
The skills required to perform the duties of a property manager include finding tenants, handling maintenance, bookkeeping, and tenant relations.
In order to analyze the rental market, the manager must gather data about population, local economy, transportation, and current land use. In addition, an understanding of the local vacancy rate is important to analyze.
If the property manager is working for a broker and the broker is responsible for the deposits, all such deposits must be placed in escrow in accordance with F.S. 475. The deposits can be held in a Florida-based commercial bank, credit union, savings, and loan, title company, or attorney.
When preparing leases, a licensee is prohibited from preparing or filling in the blanks except for certain residential leases that have been pre-approved by the Florida Supreme Court.
Property managers must understand the differences between a gross lease, net lease, and percentage lease. In addition, the manager should know that a tenancy for years is a written lease with a beginning date and ending date. A tenancy at will is a month-to-month lease while a tenancy at sufferance is a holdover.
Property managers are required to understand both the Civil Rights Act of 1866 and the Fair Housing Act of 1968 regarding discrimination. In addition, the property manager should be familiar with the Americans with Disabilities Act.
The Florida Residential Landlord and Tenant Act apply to landlords (owners) of rental properties and the various responsibilities that the landlords and tenants have for each other. If the landlord is holding deposits rather than a broker, all deposits must be held in accordance with the Florida Residential Landlord and Tenant Act.
Share