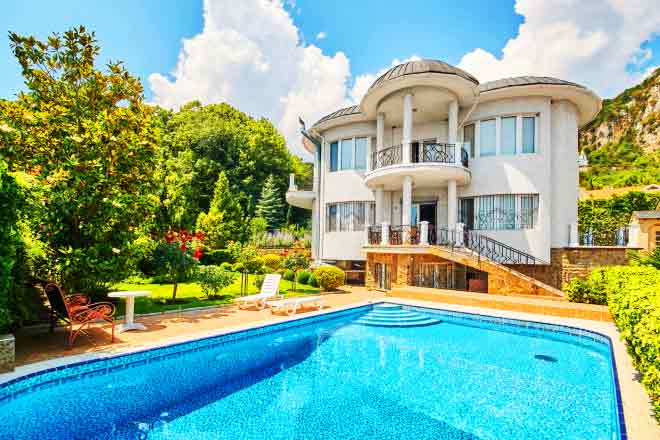 What is seller concession in 2022?
Post last updated: Sep 12, 2022
As a seller, you hear the term "concession," putting to flight in the real estate world. But precisely what is seller concession to a buyer? In a nutshell, concessions in real estate are incentives like payment for personal property like furniture, closing costs, or necessary repairs. That the seller offers the buyer to sweeten the deal and close the sale.
What are Sellers Concessions, and how exactly do they work?
Whether you are buying or selling a Home, Seller concessions can be the winning difference in bringing both Buyer and Seller together for a Win-Win.
So, technically, what is a seller's concession?
Simply put, it's the dollar amount the seller agrees to pay towards the buyers closing cost.
Now, If you are the homeowner, you're probably thinking: 'Why would I want to pay for someone else's closing costs when I have my own closing costs to pay?'
Let's take a look at an example of how the seller's concessions could benefit both the Buyer and Seller:
As a Buyer, Say you found a house you have fallen in love with, and it's listed for $300,000. And you really need $10,000 to help towards your closing costs.
In today's market, there's a good chance you may be competing against multiple offers and perhaps even Cash offers.
Before making an offer, your agent should know how much the home is worth.
Using this example, your agent might think it's worth $310-$315,000.
You could offer the seller his total asking price of $300,000 and ask for a seller concession of $10,000 towards your closing costs.
But this is going to net the seller $290,000. Which, mostly likely, WILL NOT be appealing. And if the seller is looking at multiple offers, they may be quick to put your offer in the "No Go" stack.
The best way to turn this around is to make your purchase price $310,000 ( or slightly more) and then ask for the $10,000 in the seller's concessions towards your closing costs.
The seller would then net their full asking price of $300,000.
Plus, the buyer gets their closing costs paid. It's a Win-Win!
The only caveat is that the home must appraise for at least the amount of the contractual purchase price. $310,000 in this example.
Some buyers might be apprehensive about offering over the list price, thinking their payment will increase significantly.
Let us put those fears to rest.
To quickly calculate an estimate of how much your payment will increase if you adjust your offer price, use this simple formula: It's $4 per thousand.
Again, using this example: You're offering $10,000 over the list price. $10,000. X .004 = $40.00
Now ask yourself: Is an extra $40 a month on my payment worth having my closing cost paid, AND having a much better chance of being the winning bidder for this house I love?
You might be wondering if this is a common practice.
The answer is yes!
In fact, we looked at the last 30 homes that have sold in the past 60 days ranging in price from $110,000 to $360,000.
21 of the homes sold had seller concessions. And out of those 21, 9 sold for over the list price.
As a buyer, It's also important to know your limitations on the amount of concession you can ask for from a seller. That is if you are financing your new home.
This depends on which type of financing you're doing. Your loan officer can give you the best advice based on your specific situation.
Asking for 3% of the purchase price for a seller concession is very common in our marketplace. 3% also falls within the limitations of all types of financing too.
So the next time you ask someone how much their house sold for, they say $300,000 with a $10,000 seller concession. What they are really saying is their home sold for $290,000. That's what they walked away with.
Keep that in mind when chatting with the neighbor about how much their home sold for.
The key to making this work for both sides is a meeting of the minds. Before your Realtor writes the offer, they should ask the other agent great questions to learn as much as possible about what is most important to sellers. It's not always about the money!
For example:
Have your Realtor find out how many offers are currently on the table.
Find out if there is a particular reason why the homeowners are selling.
Maybe a flexible move-out date is essential for the seller to avoid being pressured. At the same time, their new home is being built and has already had 2 delays due to unforeseen weather.
Or maybe you can be flexible with needed repairs. Don't underestimate this one. It's worth $$$ to a seller to not have to deal with repairs!
If you know why and what the other side really wants, half the battle is won.
Let's say you're selling a property. The home inspection reveals that the heating, ventilation, and air conditioning (HVAC) are no longer working and will require a $5,000 overhaul. You can offer the buyer a $5,000 credit as a concession to apply at closing.
According to the National Association of Realtors' 2022 Profile of Home Sellers and Buyers, 49% of sellers offered incentives to attract buyers. Buyer concession examples included money for closing costs, repairs, and inclusions such as furniture, cars, flat-screen TVs even a cat with a motorcycle.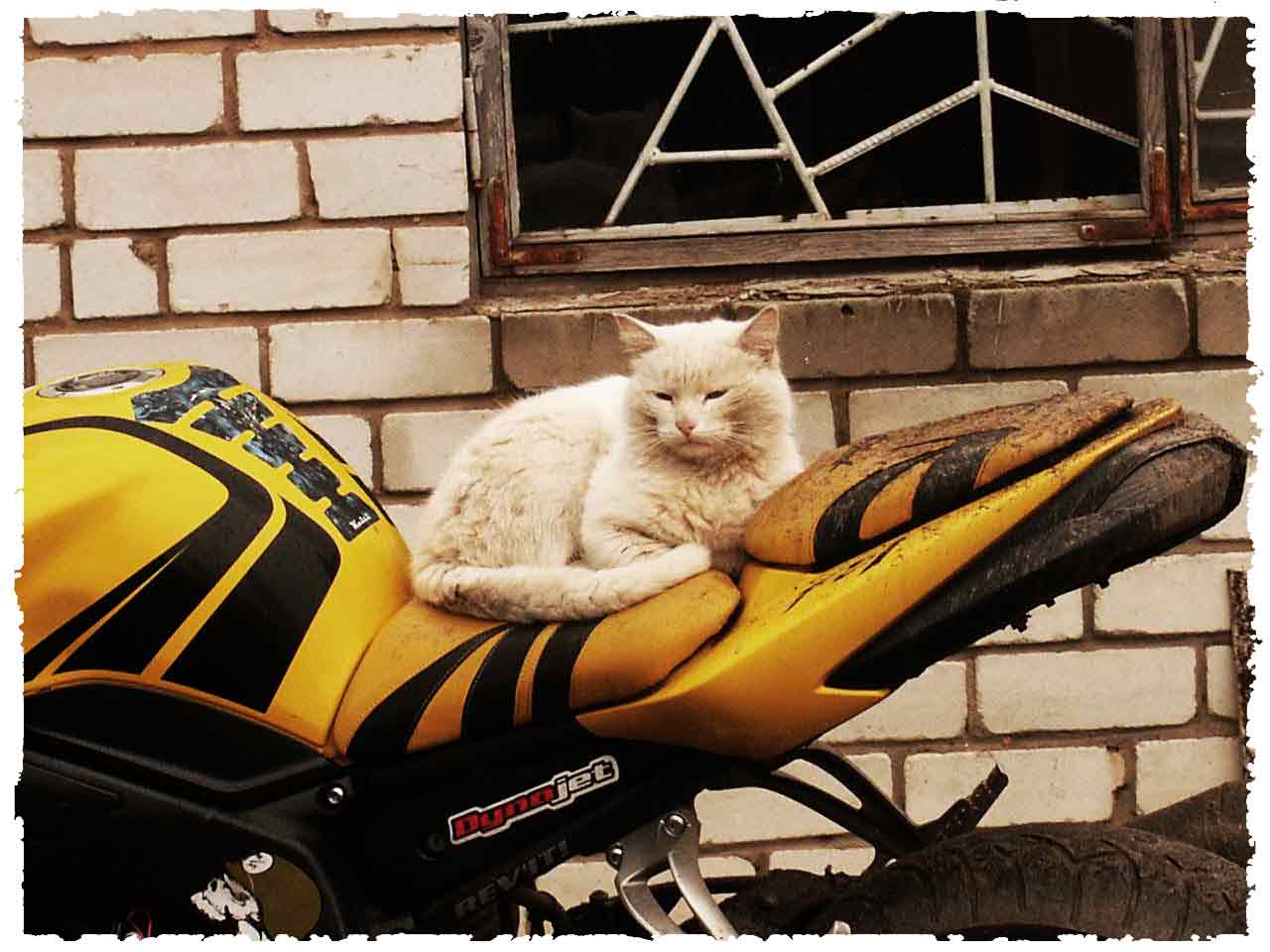 Apparently, it may seem like concessions always benefit the buyer more than the seller, but that's not always the case. If you are motivated to sell quickly, hoping to attract offers in a slow market, negotiating with concessions helps you close the deal.
Types of concessions in real estate
You'll see the term "concession" used in 2 primary contexts in real estate: sales concessions and financing concessions. Let's break up into what each of these entails.
While financing concessions refer to the actual amount of dollars and cents, sales concessions refer to non-realty items of value that the seller consists of to incentivize the buyer to purchase their home.
Some examples of sales concessions include:
Provide a sum of money, a decorating allowance for the buyer to put towards a desired renovation or furniture.
Include other loose home items or furniture, such as electric appliances, window coverings, or a pool table, with the sale.
Include a car with the home sale.
Offer a one-year home warranty.
Sellers must deduct sales concessions from the property sale price.
Mortgage lenders set standards for sale concessions to ensure that the approved mortgage only finances the home, not the included items of value. As stated by [Loan-to-Value (LTV) Ratios](Fannie Mae), the value of sales concessions > "must be deducted from the sales price when calculating the loan-to-value ratio and combined loan-to-value ratios for underwriting and eligibility purposes."
For example, if you sell your home for $300,000 and the buyer wants you to include $8,000 worth of furniture, you cannot adjust the price to $308,000 to include the value of the furniture. As another option, you must include the furniture with the original sale price.
As another option, buyer and seller might agree to negotiate these non-realty items of value after the sale come to an end and exclude the items from the purchase contract. By way of illustration, a seller could agree to sell the buyer their movable fixtures after the real estate property sale at a discounted price as an incentive.
Concessions help sellers close their home sales.
Although the seller is making quite literally a concession, seller concessions can also benefit the seller.
Concessions speed up negotiations.
Often, a seller can offer a concession during negotiations to help the deal brought forward. Suppose a potential buyer has an inspection contingency, and the inspection report reveals that the septic tank is leaking and requires immediate repair.
So in that scenario, it's new information, which now, by law, is attached to the property. So even if this contract doesn't make progress and it doesn't close, by law, that information must be disclosed to all buyers.
Seller can keep the deal furthering with the current buyer by offering the buyer repair credits to cover a portion or all of the tank repair. Or then, the seller will need to go back to the market and either repair the septic tank or disclose its condition to future buyers, so using concessions to keep the current buyer engaged is usually the most suitable way to get the deal closed.
In some instances, sellers can offer a concession to help the buyer pay less cash out of pocket for their down payment.
To be specific, let's say the buyer wants to purchase a home for $250,000. They're making a 20% down payment of $50,000, and they'll owe $10,000 in closing costs. That means they'll need to pay $60,000 in cash upfront to purchase the home.
However, suppose the Seller and Buyer agree to raise the sale price to $260,000 with the seller covering the $10,000 in closing costs. In that case, the buyer will only need to pay $52,000 cash upfront for their 20% down payment.
The seller still walks away with $250,000, but the buyer pays $8K less in cash upfront, as this sum is now included in their mortgage. But it is also worth noting that this strategy will only work if the appraisal will support the higher property value and the borrower can qualify for the higher loan amount.
Financing concession covers closing costs.
A financing concession is when the seller offers to pay a higher portion of the buyer's closing costs (typically 2 to 5% of the mortgage). Seller concession keeps the ball rolling. Here are some examples of closing costs a seller might offer to cover as a concession:
Discount points: Also called mortgage points, these are fees borrowers pay upfront to lower their interest rate.
Origination fees: The amount the buyer pays their lender for processing the loan application.
Recording fees: The cost to document the home's sale with the local government.
Attorney fees: Payment for an attorney to review closing documents and complete the transaction.
Appraisal fee: The amount paid to the home appraiser who determined the property's market value.
Inspection fees: The cost covering the home inspection, which most buyers use to learn about the home's structure and systems.
Title insurance: Insurance that protects the buyer and the lender if a third party claims the home's title.
Property taxes: The taxes a buyer will owe on the home when the purchase finalizes.
A seller may also offer a financing concession to compensate the buyer for a home repair indicated in the home inspection.
Suppose new information was found in the inspection period, and it was a surprise — presume it's an extra $15,000 of repair work. The buyer wants that work done, and the seller agrees it should be done. But instead of fixing it or sending any money, we would give a seller credit to the buyer for that $15,000, which would be applied at closing.
In this scenario, the $15,000 credit is a financing concession the buyer would apply to their closing costs.
Mortgage lenders might place limits on financing concessions.
When negotiating, buyer and you can only agree for a seller to cover the closing cost up to the maximum seller contribution limit set by the buyer's lender.
We must ensure that the buyer's lender agrees with the amount of the credit because all lenders will have varying limits on how much credit can be applied at closing.
For 2 reasons, lenders set limits on the amount a seller can cover for the buyer:
One reason is to help ensure the buyer isn't being convinced into a property they otherwise shouldn't afford with artificially low closing costs. The lender does not want the seller's generous contributions to influence the buyer to purchase a home they can't afford.
A second is to ensure the market isn't being artificially inflated, e.g., the asking price of a house is overpriced by $100,000 over market value, but the seller will give you $100,000 in credits.
In this scenario, the deal may or may not be suitable for the buyer. Still, in any event, it inflates the market value and will impact the value of the houses around.
Seller concessions were used very creatively, leading up to the financial crisis and housing collapse of 2008. Limits on seller concessions are one of the many layers of tightened lending guidelines implemented to prevent future repeats of these issues.
As of February 2021, Fannie Mae guidelines set caps on seller concessions — also called " interested party contributions" (IPCs) — for conventional loans as follows:
| Seller Concession Cap | Down Payment | Type of Properties |
| --- | --- | --- |
| 3% | 10% | Primary or Secondary Residence |
| 6% | 10-25% | Primary or Secondary Residence |
| 9% | 25% | Primary or Secondary Residence (however, note that this would be a very generous concession) |
| 2% | Any Amount | Investment Properties |
For example, if you're selling a $500,000 home to a buyer who puts down 10%, you can only offer to cover up to 3% in closing costs — that's a $15,000 maximum. So you can't contribute $20,000 in closing costs; instead, you would need to adjust the property's sales price to reflect the contribution amount exceeding the maximum ($500,000).
VA, USDA, or FHA loans also have set limits on seller concessions:
VA loan seller concession: The Seller can contribute 4% of the buyer's total home loan in concessions. This rule only applies to closing costs, such as the VA payments and funding fees toward the buyer's debts and judgments.
USDA Loans: Seller can contribute up to 6% of the sale price.
FHA Loans: Seller can contribute up to 6% of the lesser of the sales price or appraised value.
Concessions can boost a buyer's ability to close.
To summarize and answer a question about what seller concession is: concessions are non-realty items of value or closing costs that the seller offers the buyer to closing. The number of concessions you choose depends entirely on your unique selling position. Evaluate your home's position, determine the strength of the market, and heed advice from your real estate broker to determine if you should weave concessions into the negotiation process.
Share